Our team is committed to making sure you have the type of 5-Star experience you want to tell others about!  We are here to serve you, and with over 132 years of combined dental experience, you can rest easy knowing you're in good hands!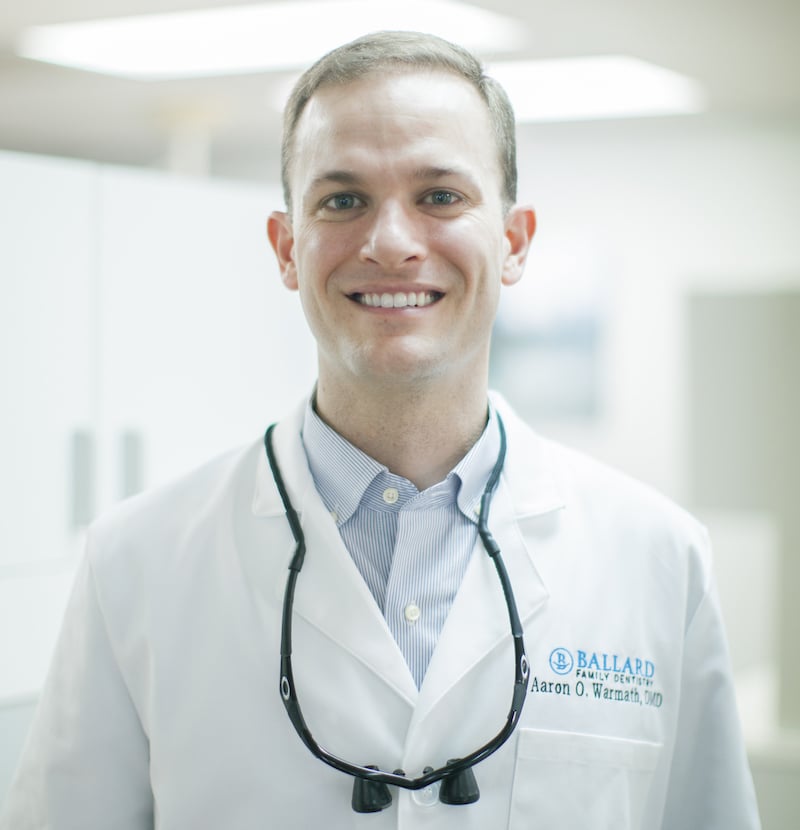 Dr. Aaron Warmath is a proud Western Kentucky native, where he and his wife Amy have chosen to raise their 4 children. After graduating from Paducah Tilghman High School, he attended the University of Louisville on a full academic scholarship, earning a Bachelor of Arts degree in Biology. He then attended the University of Louisville School of Dentistry on a Health Professions Scholarship from the US Air Force. After his graduation in 2011, he served 3 years in the Air Force Dental Corps in San Antonio, Texas.  Since moving back home Dr. Warmath has been privileged to work in three highly respected dental offices throughout Western Kentucky. He is excited to bring this military and private practice experience to Ballard Family Dentistry.
Dr. Warmath is intensely committed to delivering excellent dental care to each of his patients, as seen by his dedication to continuing dental education. He has earned over 650 hours of continuing education since his graduation, far exceeding the requirements for licensure. Dr. Warmath has completed Air Force Postgraduate "Short Courses" in Oral Diagnosis and Treatment Planning, Operative Dentistry, Endodontics, Prosthodontics, and Orofacial Pain, as well as courses on Sedation, Pediatric Dentistry, Oral Surgery, and the esteemed year long American Academy of Implant Dentistry sponsored Maxi-Course in Implant Dentistry at Augusta University in Georgia. Dr. Warmath is a member of the Academy of General Dentistry, the American Academy of Implant Dentistry, and the International Congress of Oral Implantology.
Outside of work, Dr. Warmath enjoys hunting, running, barbequing, hiking with his family, and college sports. His kids will tell you he wants to be a farmer when he grows up, and he's also been known to make some of the spiciest home-grown and homemade hot sauce around.
Lisa Wilkey, Expanded Function Dental Assistant
Ballard Family Dentistry's clinical team is so very fortunate to have Lisa Wilkey and her 12 years of experience as an Expanded Function Dental Assistant, a distinction she achieved through her advanced training at the University of Kentucky.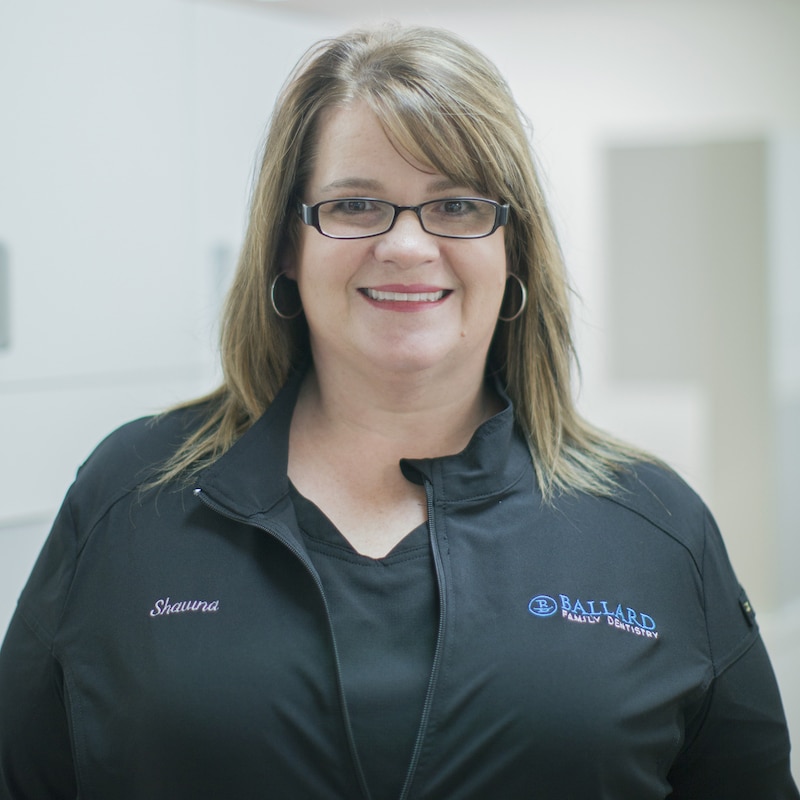 Shawna Wurth, Office Manager/Treatment Coordinator
Shawna Wurth is excited to serve as Office Manager at Ballard Family Dentistry, and to work with such a great team! She brings over 20 years of dental experience to this role, and her specialized knowledge makes her a master problem solver at the front desk!
Call Us To Make An Appointment
Take the first step toward a perfect smile today!
© 2019 Ballard Family Dentistry. All Rights Reserved.