Browse through our services:
Join us on our mission to deliver the highest quality dental work available one smile at a time through our wide range of services and by providing YOU with the tools necessary to maintain positive oral health all year-round.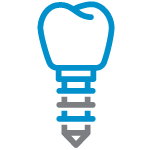 Embarrassed by a missing tooth? Can't chew your favorite foods? Do your dentures rock or even fall out? Ask us if you are a candidate for dental implants! Dental implants are the closest thing to replacing a missing tooth that you can get, and most of the time this can be done right here in our office. Call today for a consultation!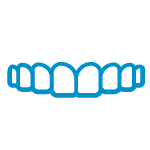 Whether your teeth have shifted since you had braces or you've never experienced having that beautiful smile you've always wanted, you may be a candidate for clear aligner therapy to straighten your teeth without the hassle or embarrassment of metal braces. Call today to find out if invisible braces are right for you!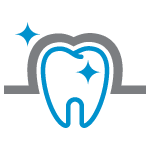 The American Academy of Pediatric Dentistry recommends your child see a dentist about 6 months after getting their first tooth. We recommend these "happy visits" coincide with a parent's cleaning visit to allow your child to be introduced to our office before any dental work needs to be done. As your child gets older, if they should need dental treatment it can be completed quickly and painlessly right here in our office.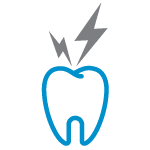 We understand that no one ever plans to have a toothache, which is why we do our best to treat dental emergencies the same day. (Of course, the best treatment for a toothache is prevention, so call us today to schedule a comprehensive exam so we can identify your problem before it hurts!)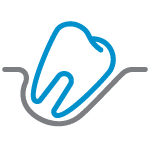 We never like losing a tooth, but unfortunately, it can be necessary. If you need a tooth extracted, most of the time we can do that efficiently and painlessly right here in our office. In some severe cases when a referral is necessary, we work closely with the most skilled Oral Surgeons in the area to get you the best possible care. We can also discuss options with you for replacing your missing tooth.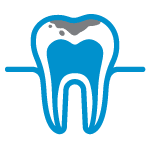 Endodontics (Root Canals)
Everyone seems to have heard a horror story about someone else's root canal, but did you know that most of the time a root canal is actually pretty uneventful and even boring? Not to mention this is a great treatment to allow you to save your natural tooth by removing the infection or curing a nagging toothache!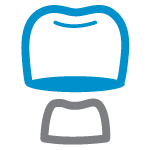 During your routine exam, we may find cracked teeth or large failing fillings. Left untreated these can lead to toothaches or broken teeth requiring extraction. Fortunately this can be prevented by placing a tooth-colored protective restoration over the tooth called a crown. This is one of the most common procedures in dentistry and also one of the most beneficial!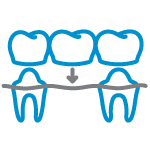 Not everyone is a candidate for an implant, but fortunately, there is another permanent option for replacing a missing tooth if it has a healthy tooth on both sides of it. Ask us about how we can quickly and painlessly replace your missing tooth with a bridge.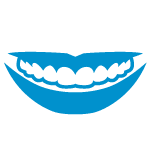 Our goal for each of our patients is a healthy, attractive smile for a lifetime! Whether it's simply using aesthetic, metal-free filling materials or a complete smile makeover, everything we do is with this goal in mind. There is no greater satisfaction for us than when a patient thanks us for giving them their smile back!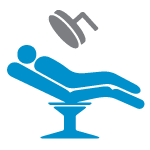 We believe that your visit to the dentist can be relaxing from the moment you walk in to our office to the moment you leave. Having said that, we understand that this is not a reality for some people, and many people put off much needed care due to dental anxiety. We offer multiple solutions to help your visit be as carefree as possible.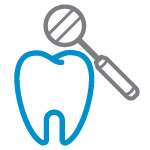 Our hygienists absolutely love giving you that ultra-clean feeling when you leave our office! But there's more to your hygiene visit than smooth and polished teeth. Did you know that recent research has established a causal relationship between gum disease and heart attacks? Or that gum disease has also been linked to stroke, diabetes, Alzheimer's, pancreatic cancer, and preterm delivery in pregnant women? We believe this oral-systemic link to your health is the most important reason for you to come to the dentist, and we feel privileged to be able to contribute to your overall well-being through what we do.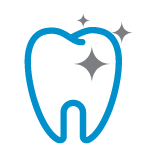 We understand that the happiest visits to the dentist are the ones where you find out no treatment is necessary! We will work with you on your home care, your diet, and how to implement specific oral hygiene products into your routine to lower your risk for tooth decay. If we identify premature tooth wear we may recommend the use of a custom fabricated night guard to protect your teeth. If you or your child is involved in a contact sport, we recommend and can make a custom mouthpiece to prevent broken or avulsed (knocked out) teeth. Call today to schedule your visit to learn more about these valuable services.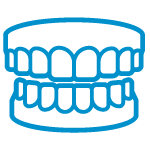 We fight to save every one of our patients' teeth for as long as we can, but sometimes the only remaining solution for replacing multiple missing or severely diseased teeth is with a denture or a partial. Fortunately, when combined with the placement of dental implants, this isn't nearly as inconvenient and life-altering as it once was. Please call us today if you would like a consultation for a new or replacement denture or partial.
Call Us To Make An Appointment
Take the first step toward a perfect smile today!
© 2019 Ballard Family Dentistry. All Rights Reserved.